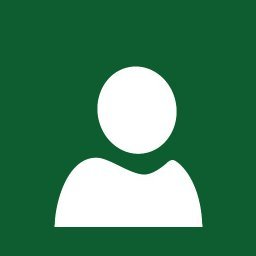 Eugenio Bazzi
In suo onore venne denominata la specie BAZZITE Be3(Sc,Fe3+,Mg)2Si6O18·Na0.32·nH2O (1915)
Ingegnere minerario ed industriale italiano. Noto collezionista di Milano e attivo ricercatore di minerali, specialmente dell'area di Baveno, nel 1911 scoprì un minerale sconosciuto nelle cave di Baveno, che fu determinato e descritto da Ettore Artini nel 1915. Eugenio Bazzi fu il promotore della costituzione di un'istituzione commerciale nota come Istituto Geo-Mineralogico Italiano (IGMI), dedita all'acquisizione, e vendita di campioni mineralogici da collezione, specialmente dall'estero. Questa impresa, avviata nel 1915, fu appoggiata da molte eminenti personalità mineralogiche dell'epoca, tra cui Ettore Artini, Francesco Mauro, Alberto Pelloux, Elvino Mezzena e Marco De Marchi. L'istituto, chiuso nel 1926, fornì campioni di buona qualità a musei, scuole, università e a collezionisti privati, concedendo al Museo di Storia Naturale di Milano il diritto di prelazione su tutto il materiale offerto. Inoltre l'IGMI promosse varie attività di ricerca e di raccolta in alcune località classiche italiane, quali la Val d'Ala e Baveno. La collezione Bazzi, costituita da molte migliaia di esemplari e comprendente una raccolta sistematica e varie collezioni regionali (Vesuvio, Gottardo, Baveno, Val d'Ala, Brosso e Traversella, Saint Marcel, Cuasso al Monte, Sardegna), nel 1939 fu acquistata per 45.000 lire da Emanuele Grill, docente dell'Università di Milano. 
Da Mineralogical Record Labels Archive
Eugenio Bazzi was an Italian engineer, industrialist and well-known mineral collector in Milan. He was very active in field collecting, especially in the Baveno area, and was a prominent person in his day. In 1911 he collected an unknown mineral at the Baveno quarries. Ettore Artini determined it to be a new scandium mineral and in 1915 named it bazzite in his honor. The Bazzi collection (source of the label shown here) included several thousand mineral and rock specimens, some of them dating back to the young Bazzi's collecting years in the early 1900's. It included a systematic collection and several regional collections (Vesuvius, Gothard, Baveno, Val d'Ala, Brosso and Traversella, Saint Marcel, Cuasso al Monte, Sardinia). In 1937 Prof. Emanuele Grill of the University of Milan proposed to purchase the collection from Bazzi's estate. His proposal was accepted and Bazzi's collection was acquired in 1939 for 45,000 lire.

Eugenio Bazzi was the initiator of a commercial institution called the Istituto Geo-Mineralogico Italiano (IGMI), dedicated to acquiring, trading and selling mineral specimens, especially from foreign countries. Participants or supporters included Ettore Artini, Francesco Mauro, Alberto Pelloux, Elvino Mezzena and Marco De Marchi--all important personalities in the Italian academic and collecting world. Probably Bazzi and the other participants wanted to acquire for their collections specimens that, in those times, would have been difficult for an individual to procure. IGMI was officially innaugurated on December 14, 1915 and for almost 11 years it supplied good quality mineral specimens to schools, universities and museums and private collectors, always allowing the Milan Natural History Museum the right of first refusal. IGMI also sponsored new collecting initiatives in the classic localities of Val d'Ala and Baveno. The Institute was closed in 1926, and the liquidation of its assets was completed in 1933.
NDR - In suo onore venne attribuito il nome di Bazzite ad un nuovo silicato di berillo contenente Scandio da lui rinvenuto nelle cave di Baveno (ved. immagine di E. Bonacina di un campione di A. Silvani riprodotto su Italian Type Minerals di Ciriotti, Fascio e Pasero)